Meet Our Dentists
The dentist at Cloverdale Crossing Dental Group in Surrey provide an extensive range of dental services in a friendly, comfortable and professional environment. 
---
Dr. Shaheen Popatia
Read Bio
Dr. Popatia is known for her dedication and commitment to her patients.  She is gentle, personable, attentive to their needs and enjoys doing excellent dentistry. Patients travel around the lower mainland to seek her care.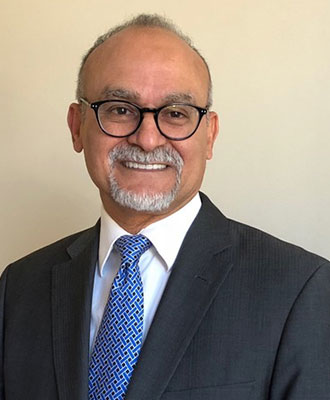 Dr. Salim Kamani
Read Bio
Dr. Salim Kamani grew up in Winnipeg Manitoba and graduated from the University of Manitoba with a Doctor of Medicine degree (DMD). He is very experienced in cosmetic dentistry & smile design. He also does implants, crown & bridge, oral surgery (extractions, bone grafting, sinus grafting and gum surgery) restorative dentistry, endodontics and removable prosthetics. Dr. Kamani is also trained in oral sedation.
Dr. Kamani is dedicated to patient centered care, providing care that is respectful of, and responsive to, individual patient preferences, needs and values, and ensuring that patient values guide all clinical decisions.
Over the years he has volunteered his time in several dental projects in Thailand, Indonesia, Dominican Republic, El Salvador and Philippines.
Outside of work Dr. Kamani enjoying hiking, traveling, cooking & gardening. His favorite pastime is spending time with his grandchildren. He and his daughter, Safiya climbed Mt. Kilimanjaro in 2016 to raise money for Alzheimer's and Down Syndrome. Future plans are to climb to Everest base camp with his family in 2019.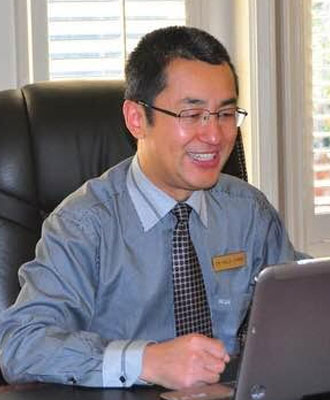 Dr. Felix Zhang
Read Bio
Dr. Zhang works at Cloverdale Crossing Dental Group in Cloverdale, Surrey, offering extractions under IV sedation. He loves truely enjoys getting to know each new patient.
---
---
Featured Services
We are committed to helping you and your family maintain good oral health.
Getting your child fitted for a custom mouth guard is the optimal way to ensure their teeth, mouths and jaws are protected during sports.

Dental Hygiene

Maintaining good oral health and preventing gum disease is supported by regular dental exams and cleanings.

Invisalign, clear braces are the invisible way to straighten teeth using a series of custom-made, nearly undetectable aligners.