General Dentistry Services
The Cloverdale Crossing Dental Group team is here to help you maintain your oral health, with a wide range of general dentistry services to meet your unique needs.
---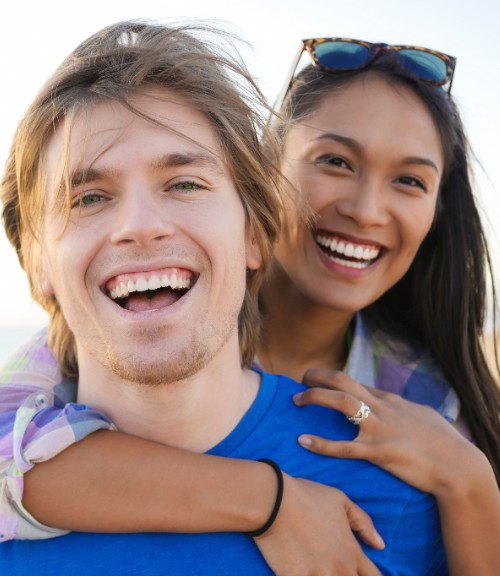 Dentures
We provide full and partial dentures for patients with missing teeth.
Composite Fillings
Made of a tooth-coloured material, composite fillings blend in seamlessly with the natural colour of your teeth.
Root Canals
We perform root canals to repair and preserve a tooth when its inner pulp becomes infected.
TMJ Therapy
TMJ (Tempromandibular Joint Disorder) is a jaw joint disorder that can result in jaw pain, headaches, and dizziness and a avriety of other medical complaints.
Inlays & Onlays
Inlays and onlays are used to repair teeth when an old filling becomes damaged and needs to be removed or replaced, or when crowns are not appropriate.
---
---
Featured Services
We are committed to helping you and your family maintain good oral health.
Getting your child fitted for a custom mouth guard is the optimal way to ensure their teeth, mouths and jaws are protected during sports.

Dental Hygiene

Maintaining good oral health and preventing gum disease is supported by regular dental exams and cleanings.

Invisalign, clear braces are the invisible way to straighten teeth using a series of custom-made, nearly undetectable aligners.