Space Maintainers
At Cloverdale Crossing Dental Group, we prescribe space maintainers to preserve the space left in children's mouths when their baby teeth fall out prematurely.
---
Making space for growing teeth.
Space maintainer are small dental appliances that preserve the space left behind when a child's baby teeth fall out too soon. This give the growing adult teeth the space and guidance they need to grow into the correct positions.
What types of space maintainers are there?
Space maintainers come in multiple shapes and sizes and can be either fixed or removable. A space maintainers may be made from metal, acrylic, or a combination of both. However, one of the most common space maintainer designs is a simple metal band with a wire attached.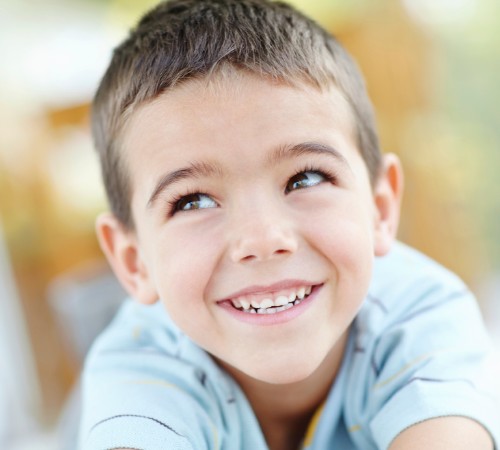 How can I tell if my child needs a space maintainer?
During your child's regular dental appointment, our caring dental team will evaluate your child's oral health needs, and let you know if a space maintainer is recommended.
How is a space maintainer inserted?
A fixed space maintainer is inserted during a two-part process.
At the first appointment, impressions will be made of your child's teeth. We'll use these impression to create your child's custom space maintainer.
The space maintainer will be attached during the second appointment.
This second appointment is necessary so that we can fit, and in some cases, adjust the space maintainer to fit as comfortably as possible.
How will I know when the space maintainer needs to be removed?
Space maintainers need to be removed at precisely the right time, so that they doesn't interfere with the sruption of the permanent teeth. This means it very important to bring your child in for regular check-ups, so we can check the status of the space maintainer.
---
If you think your child would benefit from a space maintainer, book a consultation with the Cloverdale Crossing Dental Group Team today.
---
---
Featured Services
We are committed to helping you and your family maintain good oral health.
Getting your child fitted for a custom mouth guard is the optimal way to ensure their teeth, mouths and jaws are protected during sports.

Dental Hygiene

Maintaining good oral health and preventing gum disease is supported by regular dental exams and cleanings.

Invisalign, clear braces are the invisible way to straighten teeth using a series of custom-made, nearly undetectable aligners.