Digital X-Rays
Digital X-Rays are stored in a digital format. The digital files can be pulled up easily at the dentist's chair during your appointment, giving both you and your dentist a better idea of your oral health.
---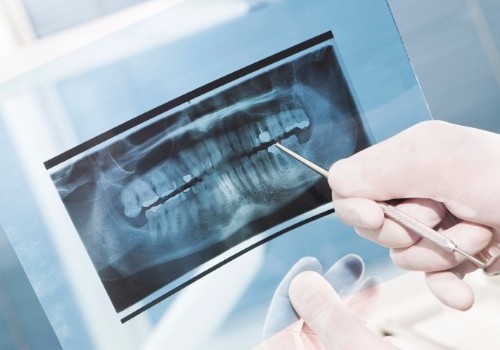 What are digital x-rays?
Digital x-rays look much like traditional x-rays, but they use a digital format to store data. 
The x-ray files can the be pulled up easily on a screen at the chair during your dental appointment.
Why use digital x-rays?
Digital x-rays provide a highly accurate picture of your entire mouth. They allows us to enlarge specific areas, helping the dentist to better understand your oral health needs.
Digital x-rays allow us to detect problems earlier, which can prevent developing issues from progressing.
Are digital x-rays safe?
All x-rays produce some radiation, but the levels in digital x-rays are completely safe. We will take every precaution to ensure you feel at ease during your x-ray.
How often are x-rays necessary?
Frequency varies depending on patients' needs, but we'll let you know if you need an x-ray during your next appointment. We will use the results of your x-rays to determine your customized treatment plans going forward, and make sure that it's on track.
---
---
Featured Services
We are committed to helping you and your family maintain good oral health.
Getting your child fitted for a custom mouth guard is the optimal way to ensure their teeth, mouths and jaws are protected during sports.

Dental Hygiene

Maintaining good oral health and preventing gum disease is supported by regular dental exams and cleanings.

Invisalign, clear braces are the invisible way to straighten teeth using a series of custom-made, nearly undetectable aligners.